His Highness the Aga Khan will deliver the Keynote Address at the Africa 2016 – Business for Africa, Egypt and the World conference on Sunday 21st February. For more details on the conference, please see:
http://www.businessforafricaforum.com/
Arriving in Sharm el-Sheikh on the eve of the conference, the Aga Khan was welcomed by the Governor of South Sinai, Major-General Khaled Fouda and Secretary General of the Egyptian Agency of Partnership for Development, Ambassador Dr Hazem Fahmy. Later he met President Sisi of Egypt.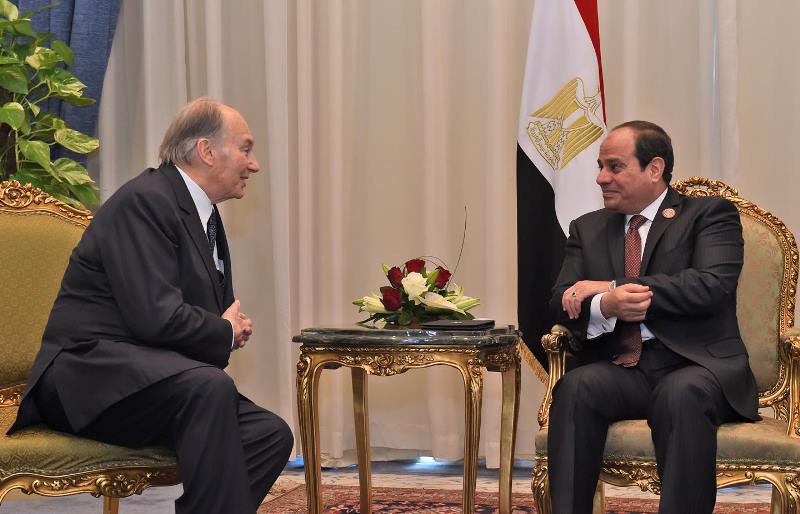 Africa 2016 is held under the high patronage of H.E. Abdel Fatah el Sisi on 20-21 February 2016 in Sharm el Sheikh, Egypt, and is organized by the Ministry of Investment, Ministry of Foreign Affairs, Ministry of Industry and Foreign Trade, and Ministry of International Cooperation, in partnership with the Egyptian Agency of Partnership for Development and COMESA Regional Investment Agency, and under the umbrella of the African Union Commission.